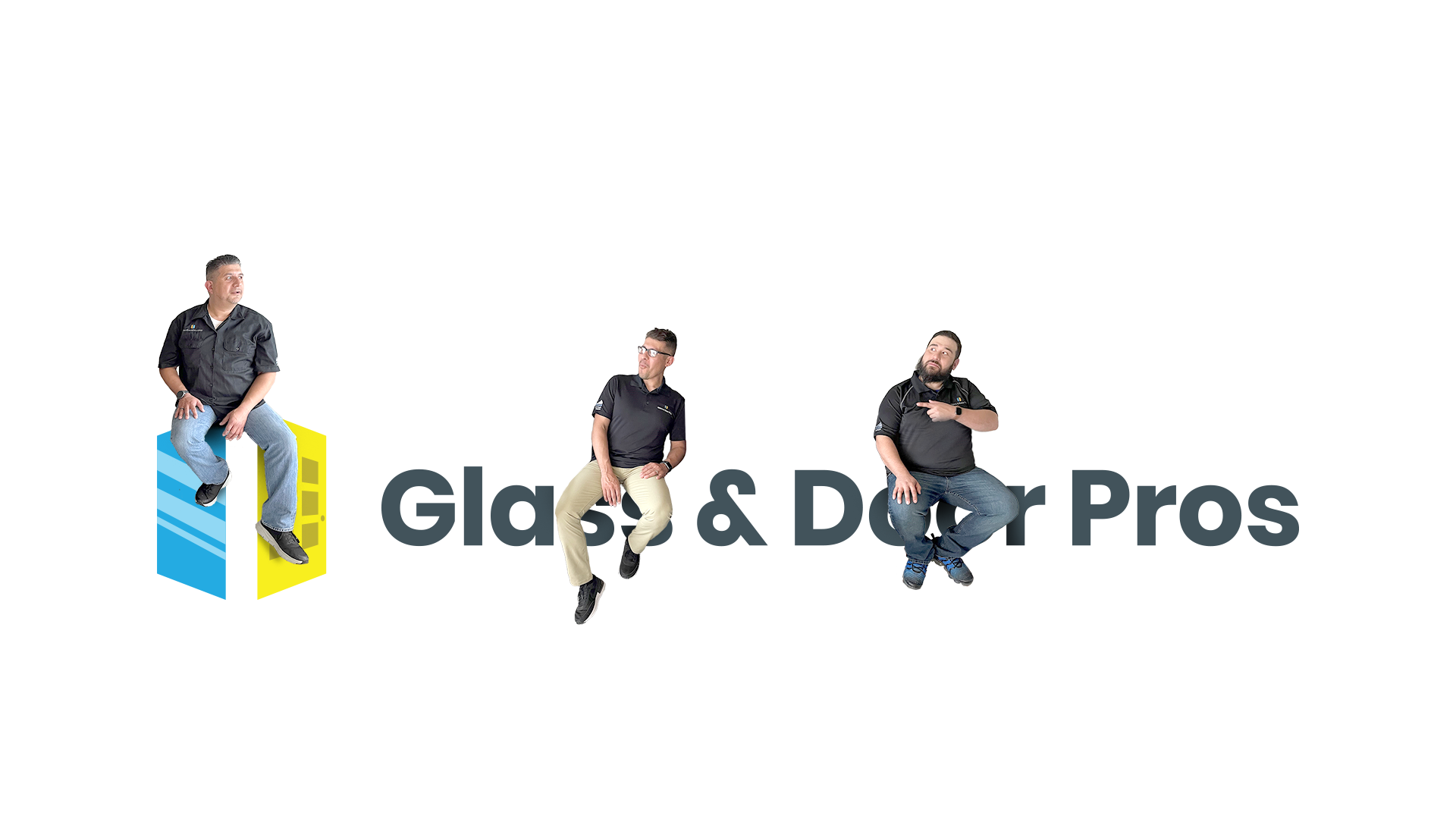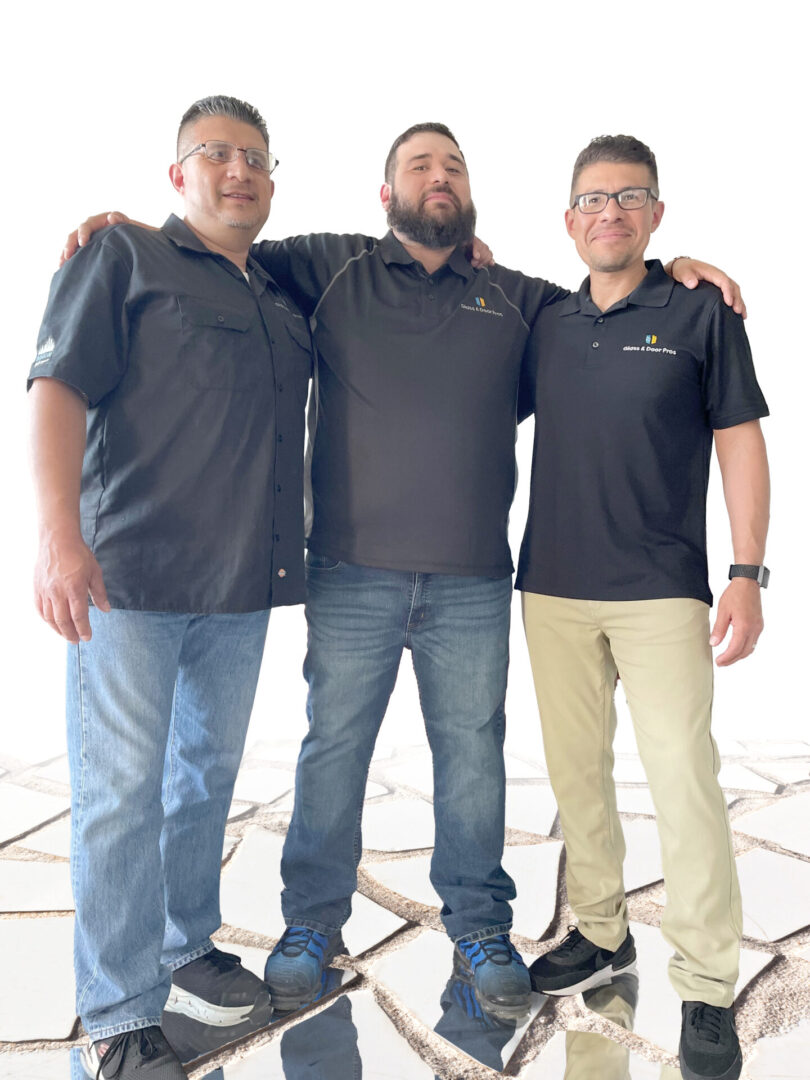 All About Glass & Door Pros
Austin's & San Antonio's Only Hybrid Glass, Door, and Locksmith Company
In a "Glass" of Its Own
Glass & Door Pros is unique in the Texas area, as the only company to combine glazing, door and locksmithing services in a full-service, one-stop-shop.
The business was launched after co-founder, owner, and 18-year glazing industry veteran Freddy Gomez recognized the high demand for glass, doors, and hardware needs in the Austin & San Antonio areas. Recruiting his two brothers, Eddie and Joe, he saw that they had a real opportunity to serve their home state of Texas and bring their versatile skill sets to carve out a truly special niche within the industry.
Today, Glass & Door Pros specializes in projects both big and small, from installing frameless showers as part of a custom bathroom upgrade to creating spectacular, storefronts and curtain walls on commercial buildings. No matter what the size and scope, however, each project is designed, delivered, and installed with the kind of friendly service and signature Texas hospitality you'd expect from a family-owned and operated business.
Service and Expertise Honed Over Decades of Experience
Another reason why Glass & Door Pros stands out is the level of experience and expertise possessed by the "Pros."
All three Gomez brothers have made their careers in glass & doors, learning every aspect of the industry hands-on, working as estimators, project managers, blueprint analysts, and consultants. Their deep knowledge and passion for detail, precision, and innovation are exemplified in every job they execute.
And although they are masters of the industry Freddy, Eddie, and Joe are also jacks of all trades, with diverse experience spanning retail, aerospace, medical, automotive manufacturing, architecture, and more. The result is a creative and out-of-the-box approach to glass, doors, and locksmithing, built on a solid foundation of time-tested knowledge and professional training.
Get in Touch
If you're planning a home improvement project, an office beautification, or another kind of upgrade, Glass & Door Pros is at your service! We're proud to serve homeowners, contractors, and builders in the San Antonio and Austin areas, providing superior workmanship and service at competitive prices. Reach out to us to get your project started!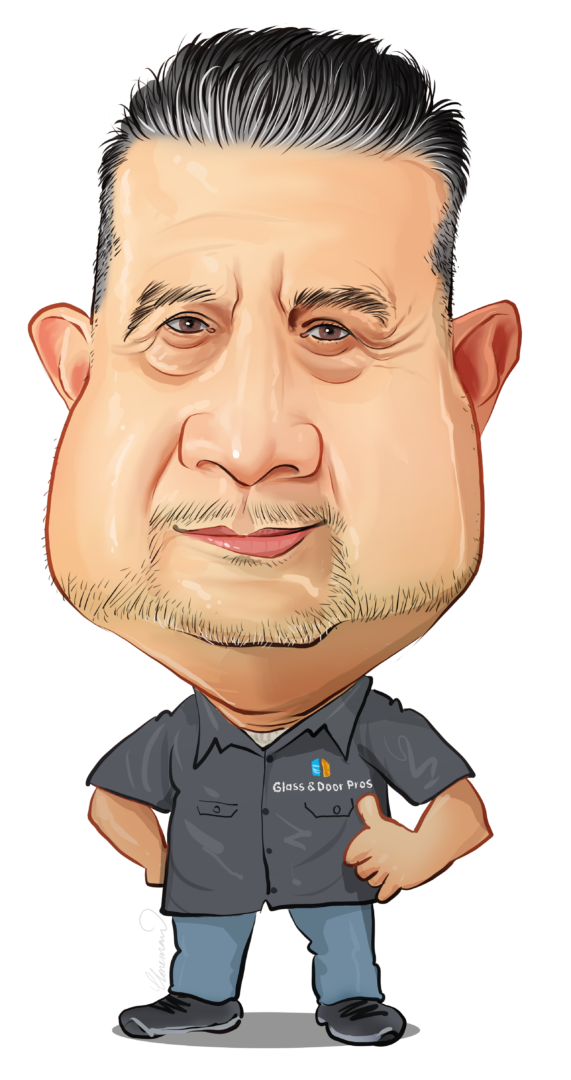 Eddie Gomez
aka "The Glass Godfather"
Co-Founder COO – Glass Expert with 20 Years of Experience
I've worked in many different fields — retail, aerospace, medical, and automotive manufacturing — but I made my career in glass. I also initiated my brothers into the industry, which eventually became the family business.
I got started in glass with a job at a local glass company. Even though I knew nothing about glass, it was an opportunity to apply what I'd learned from the other industries I'd worked in. Things went so well at that job that I recruited my brothers Freddy and Joe to help grow the company and take advantage of the huge potential I saw in the glazing industry. After 20 years and counting, we're still going strong and take pride in being among the top glass and door experts here in Texas. So, if you ever want to talk glass, I'm your guy. I also speak Spanish, but it's the distinctive "South Texas Spanish" which is worlds apart from standard Spanish — something I found out quickly when I started visiting factories in Mexico!
What I love most about my work is the precision and creative problem-solving that's involved. I've always been big on innovation and technology, earning my undergrad degree in manufacturing engineering technology and certification in precision manufacturing technology. Glass offers the best of all these worlds.
In my free time, I love spending quality time with my beautiful wife, our three rambunctious teens, and our spoiled Pekingese Chihuahua mix.
Co-Founder CIO – Glass Estimator & Project Manager with 19 Years of Experience
I'm an expert in "pane management" and love tackling big tasks, whether it's crafting stunning glass storefronts and curtain walls or handling big project budgets.
It's no surprise that I ended up in this industry since I've always been fascinated with architecture and design, even from a young age. After high school, I earned my undergrad degree in manufacturing engineering technology and a certification in precision manufacturing technology and was ready to take my skills out into the world.
It took me a while to find my groove. I worked as a drafter and designer at an automotive manufacturing company for 7 years, moving from department to department and collecting different job titles along the way. Nothing was quite the right fit until my brother Eddie let me know about an opportunity in the glazing industry. I had zero experience but tons of energy and enthusiasm, so I pushed through my hesitation and took on the challenge. What sealed the deal was the opportunity to finally explore my love of architecture and work with contractors and architects.
It's been 19 years since then and I've never looked back, throwing myself into project plans, blueprint analysis, and delivering the kind of customer service that builds lifetime loyalty.
At home, I'm a devoted husband and father to four children. I love spending time with my family, working on old cars, riding bikes, and hanging out with my two English bulldogs.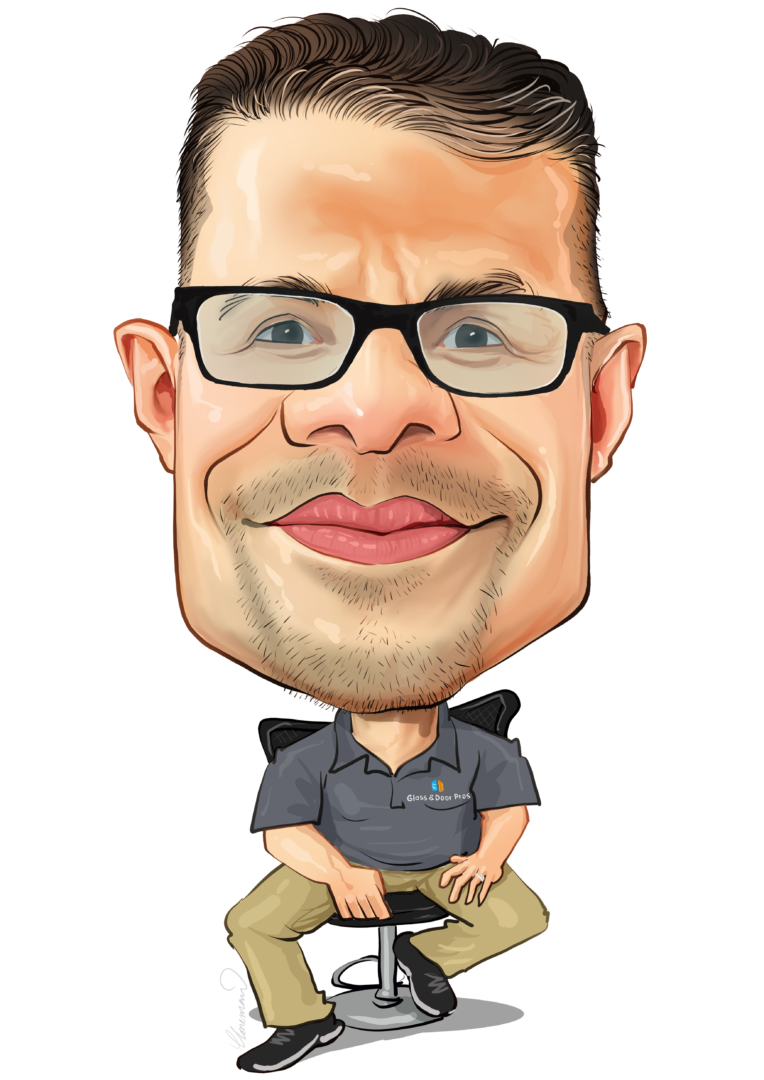 Joe Gomez
aka "The Pane Manager"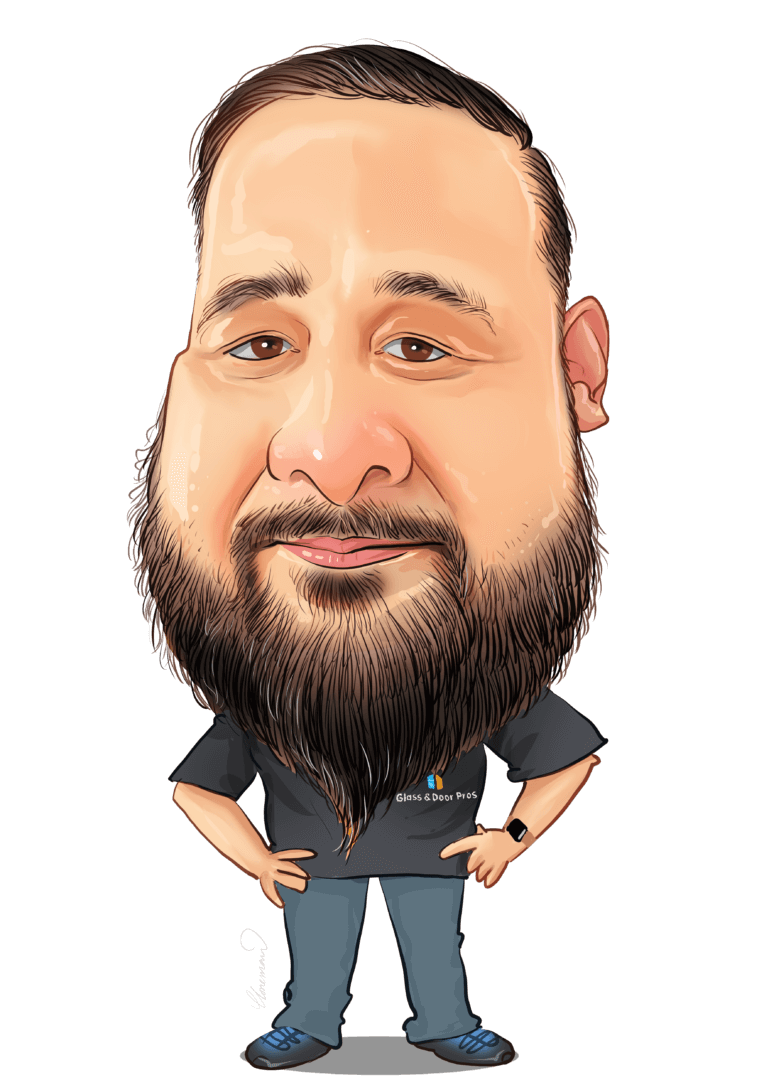 Freddy Gomez
aka "The Shatter-proof Listener"
Co-Founder CEO – Glass & Door Pro with 18 years of Experience
I didn't choose glass & doors as a professional calling — it chose me.
I was just one year into college when I was first tapped to enter the field. My brother Eddie was managing a local glass shop and offered me a part-time job as an estimator. It wasn't long before that became a full-time glass gig in the Rio Grande Valley "The Tip of Texas".  
Nearly 18 years later, I got a chance to see what professional doors my expertise in the glazing & door industry could open when I was hired on as a consultant for a large locksmithing company in Austin, Texas. I helped the company grow a door servicing division for their company…and got a bright idea for a business of my own.
Soon after, I launched Glass & Door Pros. It was a family business right from the start, with my brothers being my very first recruits. I'm proud to say we're pretty much in a league of our own as one of the only hybrid glass, door, and locksmith companies in Texas.
I credit my smashing success to my hyper-focused, love-to-learn nature. When my interest is piqued in something, I absorb everything about it like a sponge. For example, I'm also a self-taught PowerApps developer, and that knowledge has come in very handy for optimizing our business practices here at Glass & Door Pros. I also love talking to people and picking up new knowledge, insights, and ideas from them, whether it's our customers, product suppliers, and other business leaders.  I believe there's always something to learn from everyone if you're willing to listen more than you speak.
When I'm not working on our business, you'll see me with my lovely wife, and loquacious five-year-old son enjoying the outdoors, near some taco trucks, & at their favorite store.…. Target.